JERSEY LISSIA PRIMIS SUGAR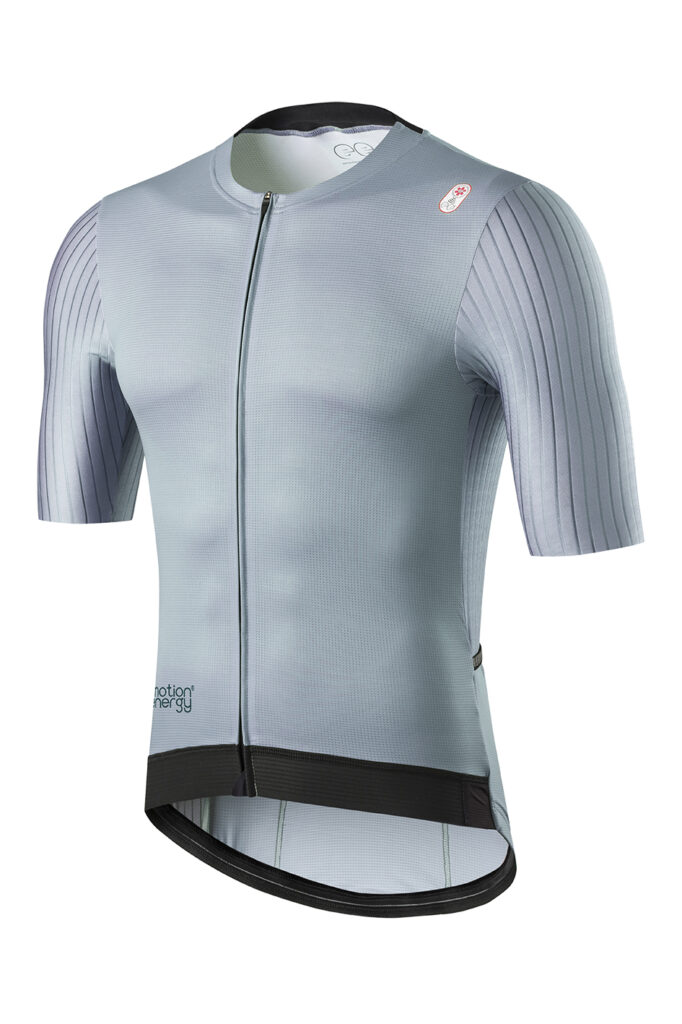 JERSEY LISSIA PRIMIS Sugar
The design of this shirt is the result of our experience with sports wear at the highest levels. The "Primis" is characterized by the F7 frequentiated fabric, which is able to optimize the muscle managing thanks to the FIR properties. Furthermore, the athlete safety is preserved by the ICE KEY, which helps in case of emergency. The chest and back are made with the RESPIRO-breathe skin fabric, highly breathable and elastic. Both sleeves and the sides are made of the High Speed weft lines fabric, whose channel wave enhance the air flow and limit the aerodynamic resistance.
F7 frequency fabric inserts on specific areas that ensure optimization of body functions.
Printed planar thermal circuit.
ICE-KEY safety device.
OPTI camlock zip.
Microfiber elastic positioned on the specific area of the waist to the correct fit of the shirt.
Three back pockets.
Elastic with reflective bars that ensures high visibility and fashion design.
PRIMIS is our most essential line. Ludwig Mies Van de Rohe explained the importance and need to deal with matters that have a clear goal. We aimed to reach a balance between idea, concept and final result. In this case, the graphic is basic, the bright colours resume the nature, from sage green to the brown of the fertile earth.