Your passion for the bike is expressed in Energy and Emotion. We wanted to combine these two characteristics into technical clothing that will make your cycling experience unique and incomparable.
the energy
you have
inside,
the emotion
you bring out
Determination
There is nothing that cannot be done. There's no goal you can't reach. If that's your mantra when you ride, you can be sure it's the same for us when we make your technical clothing.
Respect
People and nature are part of the same large box called life. We give the highest consideration to those in our production chain, to the nature that accompanies your riding experiences, and finally to you who wear us.
Detail
The last ride before the destination is always a matter of detail and concentration. For us, it is a duty to take the same care in our products: after all, it is by the details that you can recognise a great brand.
Whichever outfit you wear, it will always be about expressing your full potential. Feeling good, comfortable and protected will allow you to experience cycling as an exciting challenge in which to give the best of yourself.
If it is essential for you to share your passion for cycling with your team, then you will certainly recognise the importance of a coordinated image that can best enhance your identity. With us, you can choose and create your own technical clothing that best reflects your cycling character.
They have chosen us:
make your
experience
unique
Emotion and energy need the right technical means to express their full potential.
Your cycling adventures will be transformed into complete, unique and satisfying experiences, thanks to the perfect technical clothing that will dress every meter of your two-wheeled passion in a personal way.
dedication,
research & care
All our products are made following careful technological research and through a passionate work of tailoring all Made in Italy.
A limited edition for those who
have no limits
A limited edition
for those who have
no limits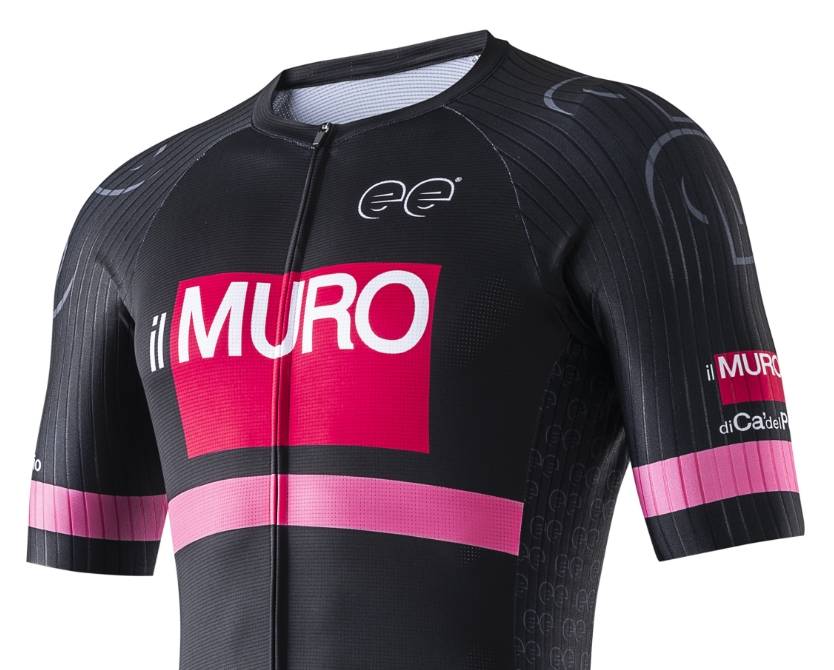 SUCCESS IS THE SUM
OF SMALL EFFORTS,
REPEATED DAY IN AND
DAY OUT.
Your beating heart, pedal after pedal, holds the emotion you feel on your bike and the energy your muscles unleash to reach new goals.
Remember, we are part of your adventure: your heartbeats are ours too!