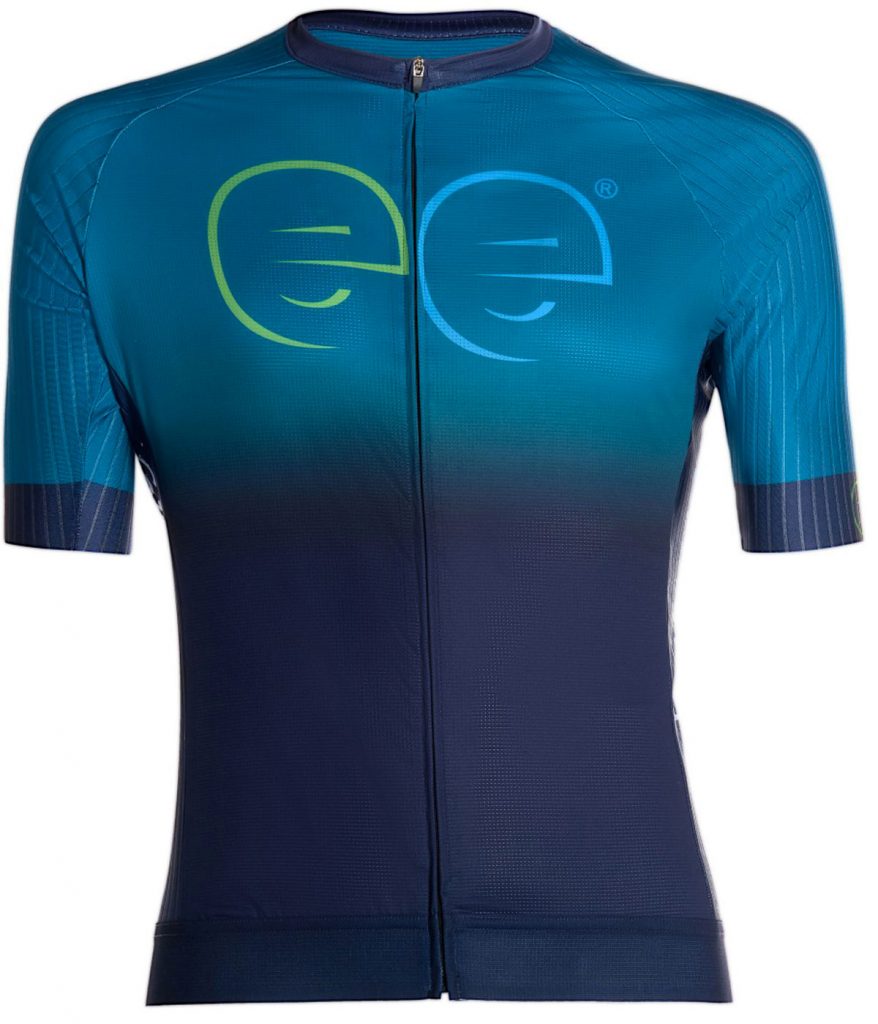 Short-sleeved shirt
CEN-MC02U
The EE-SQ shirt, being designed specifically for teams, was created to meet the needs of several cyclists with different characteristics but part of the same team.
The fit and fabrics are always high-performance and highly breathable.
The back and chest are made of RESPIRO-breathe skin fabric, a highly breathable material with a weave that allows air to flow through it nimbly.
The cut of the sides also allows maximum adherence to the body. Finally, to increase aeration, we have used AIR grid mesh, a material characterised by a special mesh weave divided into cells.

Covered camlock zip.
Lycra collar around neck.
Elastic band at bottom of knitted fabric with internal silicone coating for grip and to hold in place.
Silicone-coated elastic band at sleeve bottom (OCCHIO TOGLIERE A CAPO IN ITA)
Three back pockets finished with elastic.
High visibility insert on sides of pockets.